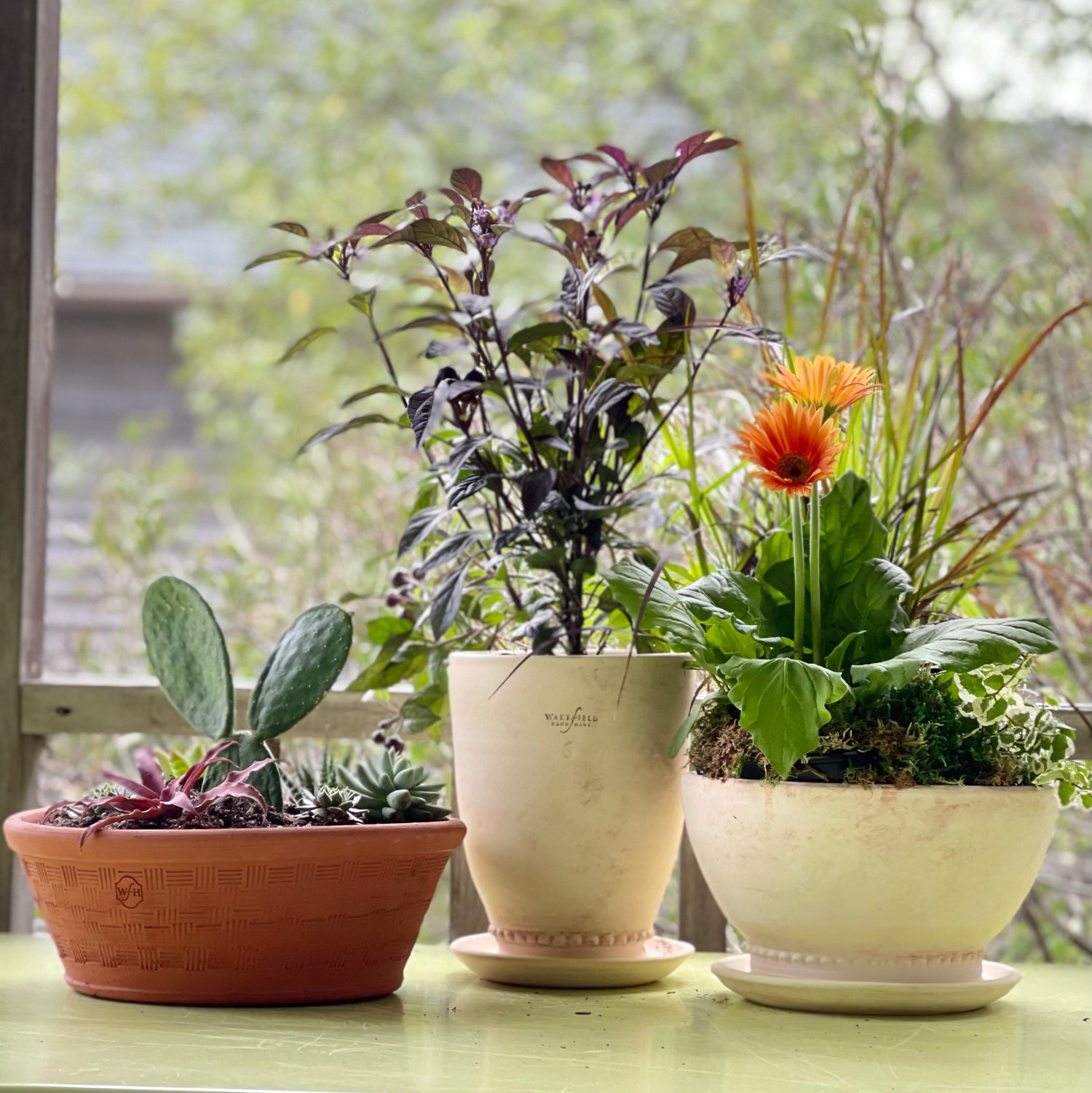 Traditional Garden Pottery
Each piece of Wakefield Handmade pottery is hand thrown by Peter Wakefield Jackson on the potter's wheel, in our Rockdale, Wisconsin studio.
Our Story
Testimonials
Peter's pots are so special, someday I hope to pass my collection on to someone I love. (not anytime soon however!) I can never decide if I have a favorite, they are all beautiful and unique. Thanks Peter for your creations. 
The #12 rhubarb forcer arrived yesterday and it was worth the wait. It's gorgeous and was packaged eco friendly in perfect condition! I placed it in my garden and it's the perfect addition. The craftsmanship and attention to detail is amazing. 
The #6 Cotswold pot I ordered arrived very well packaged in perfect condition. It's beautiful! Looking forward to planting it up and enjoying it on my deck this summer. Thank you Peter. 
I've purchased two of your orchid pots and both arrived in good condition. Both are gifts for friends who grow orchids and they are thrilled with the pots. 
Blog posts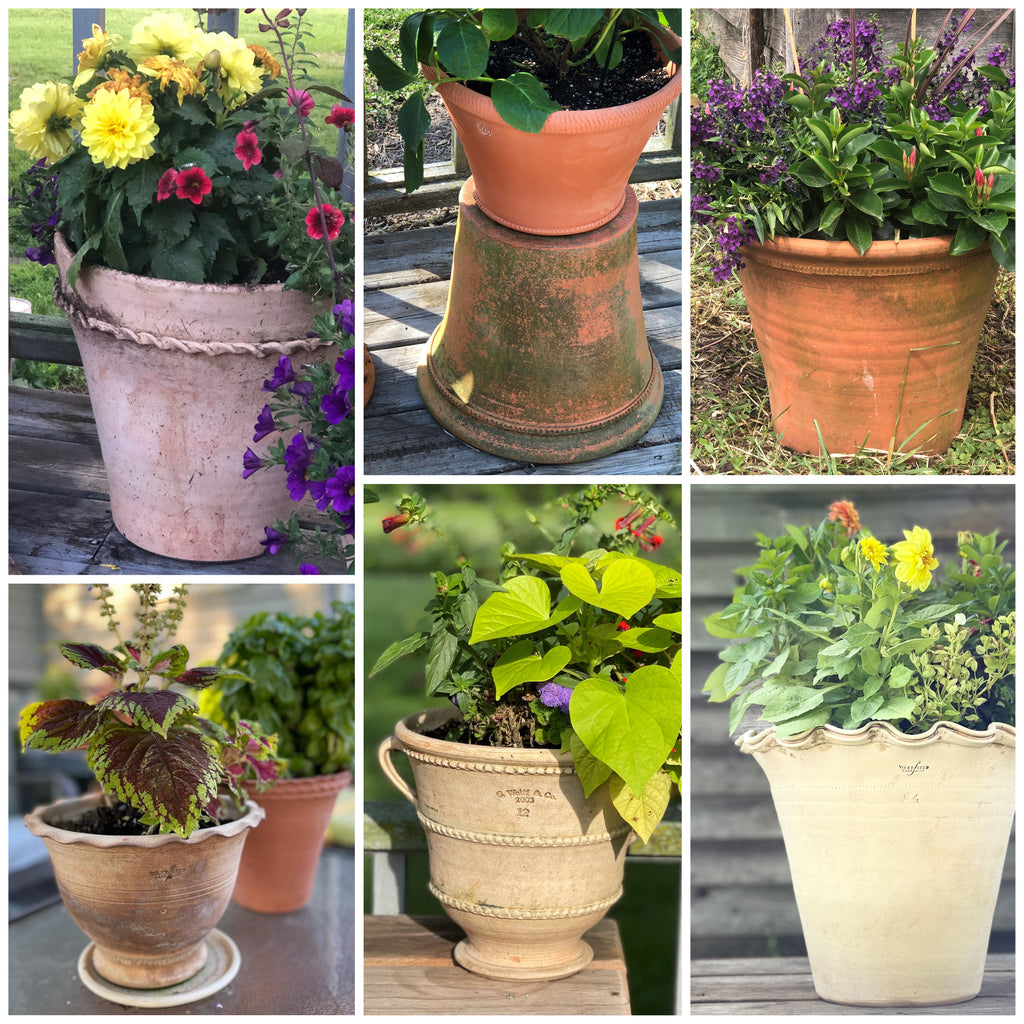 A beautiful patina of age can enhance your plantings in Wakefield Handmade flowerpots.  Here are some tips for accelerating and enhancing the natural patina that begins to develop once your pots are planted and watered.